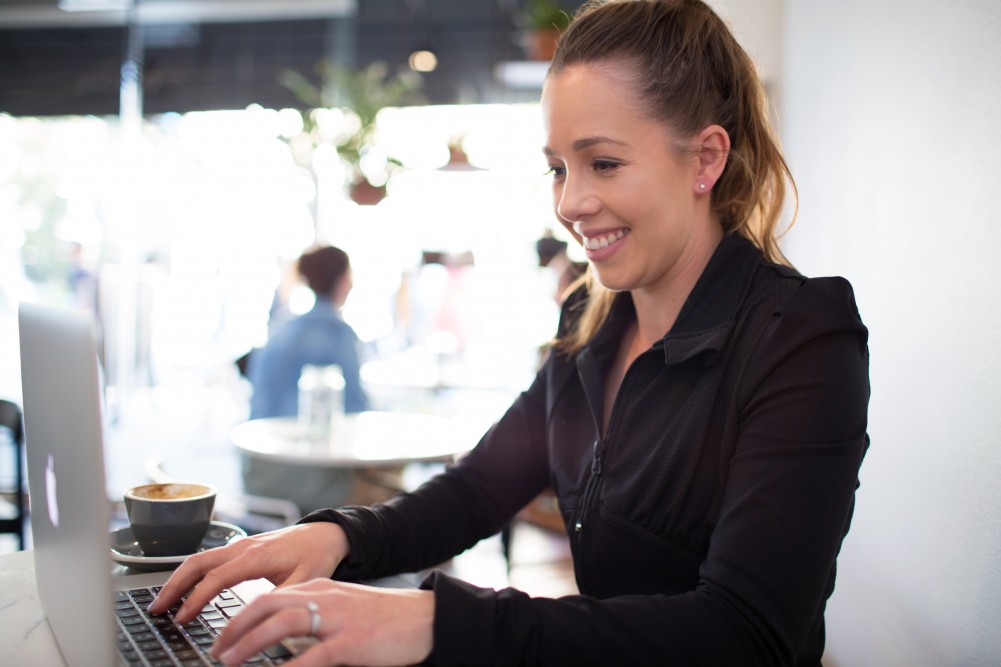 As the end of financial year approaches, I keep asking myself "where did the first half of the year go?!". However it doesn't take me long to recall the many things I have achieved in the last 6 months with respect to my career and personal life. I am sure that you feel the same way, but have you ever stopped to take a breath and reflect on your achievements?
Being an accountant, 30 June feels like the perfect opportunity to celebrate, reset and document the goals I want to achieve before the 2016 calendar year is over. With this in mind, I wanted to share with you my end of financial year health and wealth checklist as a little reminder of some of the areas in your life that you may ignore in times when life gets "busy":
Health

Wealth

Celebrate the health goals you have achieved so far this year:

Have you tried a new yoga class or incorporated meditation into your day?
Have you been experimenting with new recipes and eating more fresh foods?

We tend to be so focussed on setting new goals and moving the goalposts that we forget to reflect on how far we have come. Spend half an hour writing down what you have achieved. Celebrate these achievements with a gift to yourself – e.g. a spa treatment or massage, new Lorna Jane outfit, or lunch with friends.

Celebrate the financial goals you have achieved so far this year:

Have you reduced your debts or saved some cash?
Have you been making your mortgage repayments and therefore the interest on your loan is accruing at a lesser rate?

The above achievements are not physical, so it is easy to forget how significant they can be!

Celebrate these goals with a (non-financial) treat – e.g. spend time relaxing, take a walk in nature, or read a book or listen to your favourite podcast.

Schedule your regular health checks this month, including the following:

Full blood test to make sure your hormones are at optimal levels you're not depleted in any vitamins and minerals.
Go to the dentist for a clean – happy teeth and gums reduce the risk of infections.
Feeling bloated or lethargic? Try eliminating gluten and lactose for four weeks and see how your body feels.
Do you have any chronic injuries that have been left unattended for a long time? Chronic pain, such as neck, shoulder and back pain, can be a sign of more deeper issues relating to the mind.
Speaking to a coach or therapist could be the key to relieving  pain and helping you to uncover new ways to improve your health.

Taking care of your finances also requires regular appointments, including the following:

Review your superannuation. If you have had multiple jobs, make sure that you consolidate your super accounts to avoid duplicate charges.
Check that your life insurance is not being charged twice if you have a super account and separate insurance account – you won't believe how many people this happens to!
Organise a session with your tax accountant to discuss ways to maximise your return, particularly if you have changed work or run your own business. Tax laws and incentives for small business are constantly changing, so you don't want to miss out on additional savings.

Set new health goals for the remainder of 2016: 

Do you want to run a half marathon or take part in an obstacle course? Start training in Winter so that you are ready for Spring!
Interested in trying new forms of yoga – make the most of the cold weather and give Bikram Yoga a go!
Are you getting enough sleep? The colder weather also brings shorter days. Use this as an excuse to get to bed earlier, even if it is to wind down and read a book.
Want to create a new healthy habit? Give meditation a go for 5 to 10 minutes every more when you wake up – it won't be long until you can't live without it.
Less can sometimes be more. One of my personal goals will be to rest more!

Set new wealth goals for the remainder of 2016:

No idea what your income and expenses are? Use the end of financial year as an opportunity to review your bank account for the last 6 months and categorise your income and expenses to create a budget for the next 12 months.
Use this budget as a way of tracking your performance and to identify opportunities for you to save. Stay tuned for my budgeting tool, which will be arriving soon!
Have you been dreaming of a holiday or new car? Set up separate bank accounts for each savings goal and start contributing from your pay. You will be surprised how quickly the balance increases.

Change your mindset to health:

Drop the word "busy" from your vocabulary and focus on what you can control – saying "yes" or "no". A good friend of mine suggested that if you have trouble saying no, use a statement like "let me check my diary" to give you time.
Avoid assessing the balance in your life using hours or minutes – simply commit to incorporating healthy practices into your day no matter how small they are.
Be present in your day – wholeheartedly focus on what you are doing at the time, whether it be a yoga class or going for a walk. You may just discover something new about yourself.

Change your mindset to your finances:

Remember that money is simply energy – there is plenty to go around and it will come and go. Many of us approach money from a scarcity mindset, which is why we constantly struggle to get "enough" of it.
Focus on the feelings you want to achieve with your money – e.g. freedom, abundance, space and flow. Wanting money for the sake of having it is going to give you happiness – you need to associate strongly with the feelings you are seeking to create.

Ask for help!

You are not alone on your health journey – ask a friend to go along with you on the ride! Train together, share healthy recipes and celebrate your successes. And most importantly, motivate each other when you are finding things challenging.
See a practitioner or health coach. Make the most of your health fund rebates, such as physiotherapy, remedial massage, kinesiology, dental and optical services.
Explore the amazing resources that are available online for free. My favourite health and wellness sites are The Whole Daily, Melissa Ambrosini, Dr Libby Weaver, Sarah Wilson, Move Nourish Believe, JS Health by Jessica Sepel and Reclaiming Strength. Sign up to their newsletters for weekly inspiration, recipes and free resources.

Ask for help!

Finances can be scary if you don't know where to start, however it doesn't have to be this way. Find someone that you feel comfortable asking the questions which you thing are "silly" – you will find that others have the same questions.
Make money a topic of conversation – share your concerns with your friends and help each other learn from your experiences. I did this recently with my friends and we had a laugh!
Get professional help – whether that be from an online coach or your tax accountant. We are all here to help one another, so take that scary step and ask the questions – you will empower yourself in the process!
I truly believe that creating a healthy life encompasses our mindset towards wealth, so I really hope this checklist helps you with starting of the new financial year with a bang!
I would love to know what your health and wealth goals are in the comments below.
Gorgeous Presence posts for you!