Gorgeous Guest Post by Nicola Judkins, Reclaiming Strength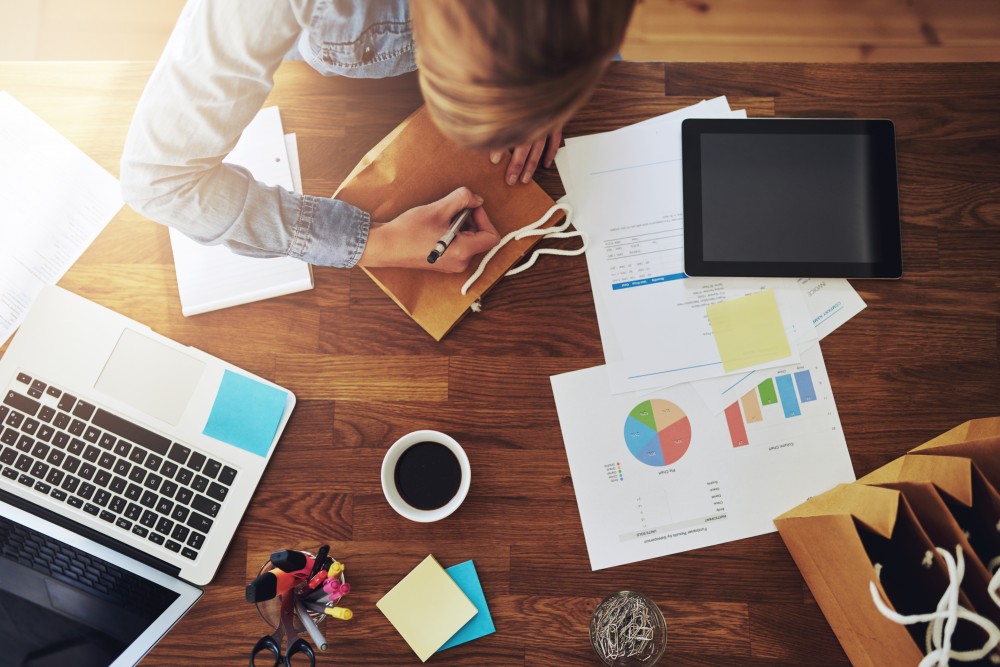 Mindfulness is the art of being in control of our own minds, rather than them being in control of us.  It's about living in the present moment, creating space to just 'be', and choosing to experience life from a place of love, not fear.  But what if you spend your days working in the busy corporate world, where the pace of your day is fast, multi-tasking is considered the norm and there seems an unending pressure to push yourself harder?
Over the last few years we have actually begun to see the corporate world embrace mindfulness as a practice at work.  As the list of health, and productivity, benefits of incorporating mindfulness into the workplace increases, more and more companies are beginning to encourage their employees to implement some form of mindful practice into their daily work life.  In-house yoga classes, meditation groups and mindfulness training days are slowly starting to find their way into the workplace of a number of big corporations.
Implementing mindfulness into your day, however, is something that we can all choose to do no matter who we work for, or what job we do.  Below are ten ways that will allow you to begin incorporating mindfulness into your own work day.
1. Start your day with a morning routine that nourishes your mind and body before you head off to work
Set the alarm 10 minutes earlier in the morning and practice some meditation, or gentle breathing, to calm your mind before beginning your day.  Take time to prepare a healthy breakfast, snacks and lunch to help you maintain your energy throughout the day, so you are less likely to become irritable and stressed as the day goes on.
2. Think about how you commute to work (and home again)
Instead of scrolling through your emails or social media pages on your commute, take this time to nourish your mind.  Reading, listening to an inspiring podcast or using this time to practice positive affirmations are all good ways to ensure you arrive at work with a clear and focused mind.
3. Set a daily intention
When you get to work take 5 minutes to set your intention for that day.  Rather than thinking about what you need to achieve, think about how you want that day to go, how you want it to feel and how you want to act throughout the day.
4. Breathe before you email
Instead of firing off responses to emails without truly thinking about what you are writing, take a deep breath before you start (and again before you push 'send'!) and really focus on how you want your email to sound and feel to the person reading it at the other end.
5. Change your language
The words that we use throughout our day have a lot of power.  When our days are busy, or we are feeling stressed, we tend to use words such as 'feeling pressured', 'bogged-down' and 'not enough time in the day'.  Try changing the words that you use to describe your day and the way you experience your day will change in response.
6. Set reminders to check in with yourself throughout the day
Setting reminders on your phone, or on you computer, at two hourly intervals will remind you to check in with how you are feeling, where your focus is and how you are spending your time.
7. Get outside and move
Your lunch break is just that … a break from your day at work, so use it wisely.  Instead of mindlessly rushing through your lunch while scrolling through social media, or catching up on emails, leave your phone in the office, get outside and go for a walk.  Even 15 minutes in nature will refresh your mental state, increase your energy levels and improve your wellbeing.
8. Practice really listening to others
So often we don't truly listen to others when they are speaking to us.  We may look like we are, but our minds are often off on their own train of thought, while we nod politely and offer up a few agreeing murmurs.  Take the time to really listen to others when they are speaking to you.  You never know what you could be missing out on if you don't!
9. Consider how you can spread some light into someone else's day
How do you feel when you receive an email wishing you a lovely day at the end of it?  Or when someone takes the time to come and thank you for the work that you are doing?  Or even if someone just takes a minute out of their day to come and ask you if they can help you with anything? When you give, without expecting to receive, you will truly begin to shine.
10. Be authentic, live with truth, give love and provide support
Be the light in your workplace!  When you practice sharing the light with your colleagues you will begin to notice a positive shift in the energy about your workplace as you do so.
Practicing mindfulness in the workplace isn't always easy.  That is why it is called a 'practice'.  But if you continue to make small changes, over time the practice of mindfulness will become easier and you will find that your work days are filled with light and love.  The choice is up to you!
---
About our Gorgeous Guest
Nicola Judkins is a holistic life and wellbeing coach, blogger and writer who supports women, like you, create a life that lights them up. Her beautiful, and soulful, programs and guides will help you unlock the secret to discovering your inner happiness, health and abundance, right now, so that life begins to flow.
Originally from New Zealand, Nicola currently lives in Tasmania, Australia, with her fiancé and four big fur-kids.  When not coaching or creating, Nicola's favourite ways to unwind include curling up with a good book, being out in nature with her dogs, stretching it out on the yoga mat, or catching up with the latest DVD series that they are absorbed in, with her fiancé.
Nicola writes at Reclaiming Strength, where she inspires women to create a life that they love by giving themselves permission to start to shine.  You can connect with Nicola on both her Facebook and Instagram pages, where she shares more about her life, programs and guides.