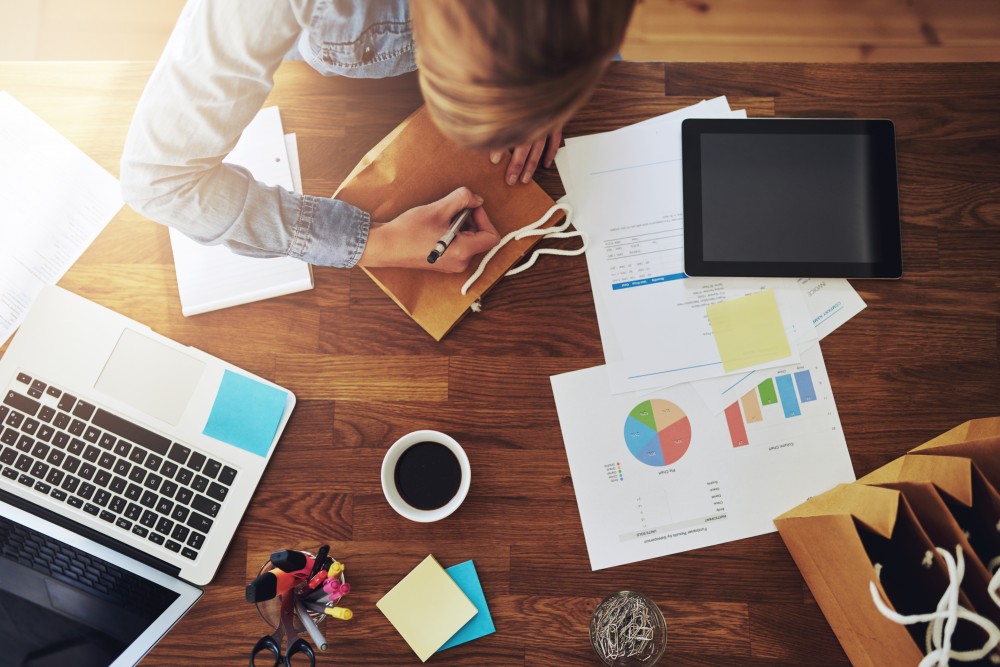 It is one of my biggest passions to help women achieve financial freedom, because when we have abundance in one area of our life, it creates a strong ripple effect. The key to achieving financial freedom is treating money and finances in the same way that you treat your health – you need to consciously work at it day by day.
It doesn't have to be extreme changes all in one go – you can still save money AND enjoy life, which is why I am so grateful to have Jodie Matthews as our Gorgeous Guest to share her story about achieving financial freedom and why she is passionate about helping other women do the same. Read on to find out how simple it is for you to take action today.
Tell us a little about your work and business.
I work full time in the corporate world as the finance manager for an engineering and construction business that has revenues of over $300 million a year, so that keeps me pretty busy. I am a keen mentor and I want to empower more women to step up into leadership roles in business. I am also a passionate writer on changing your money mindset, financial freedom, and minimalism at www.jodieleanne.com. I inspire others particularly women to take charge of their financial future, live within their means and value themselves more so they can live a happier life. I am currently in the process of launching my own coaching business over the next 6 months.
Why are you so passionate about helping women achieve financial freedom?
I believe once you get your finances in to shape and understand the basics of financial freedom it can give you so much time in your life to focus on the people you love, the community around you, and spend more time on things that light you up. I don't believe anyone should have lots of stress and worry about their financial future. I believe as women sometimes we are scared that it's too hard to learn about investing and personal finance.
My blog discusses how easy it can be if you change your mindset and start educating yourself more. Even though I studied business and accounting for over 7 years, I still didn't know the basic fundamentals of how to get ahead financially. I was always living above my means pay check to pay check with lots of credit card debt. Once I realised how to get out of this situation, and change the direction I was heading in, I was then inspired to help others to do the same.
Who is your favourite inspirational female role model?
I have so many but one that I really look up to is Emma Isaacs the CEO of Business Chicks. She is a fearless female entrepreneur who has brought over 35,000 women together with her orgainisation. I believe the magic happens when women come together and empower each other to step up in their lives. Emma is also a keen investor and was financially independent from quite a young age while running her own business. She has even raised over $10 million for charities, which is freaking amazing.
Why do you think women are so fearful of money and finances?
I think it comes down to the fear of the unknown and if you have credit card debt or personal loans it can become overwhelming trying to pay off your debt and get by each week. I think we also need to look at why we buy the things we do and check if we are over consuming just to fill a void in our lives or to make us feel better. I put my head in the sand for so many years as I thought it was all too hard. Once I got informed and knew what I was doing it was such a relief.
What is a very simple step that women can take to gain better control of their finances?
One of the first things I did on my journey to financial freedom was to have a good hard look at my spending. I went through what I was spending my money on and classified it from needs to wants. So for example my rent was a need and that new jacket from Witchery was definitely a want.
I also had a good hard think about why I was spending money on stuff that I didn't really need. Money was always tight when I was growing up and I realised I was spending my money to almost to prove a point to myself that I deserved it now. When I realised I wasn't actually any happier, from all the consumer goods and clothes that I was buying, it really changed my money mindset. I still love to shop and buy nice clothes but not every week. I am much more intentional with my spending now and I never buy anything I can't afford.
---
I hope Jodie's words have removed some of your fears around finances inspired you to take action action today. I encourage you to set yourself one small financial goal to achieve by the end of the year and see what impact it has on your health and life too. I would love to hear from you in the comments below.
---
About our Gorgeous Guest 
Jodie Matthews is a mentor, writer, keen traveller, and financial freedom advocate. Jodie is passionate about empowering women to become financially literate and increase their self worth. Using her experience working as a finance manager in the corporate world she also loves to share her insights and encourage others to find success in their businesses and careers.